The Longest Dinner
Part Two: Escape
Finally The Countess called us from the silent parlor to her table. She and The Florist took over the conversation, sharing gossip about people known only to them. We learned who had gone to Europe, whose children were taking drugs, who'd undergone a hysterectomy and how it worked out for her.
It was a challenge for me and the Ranger Lady both. I opened the button on my collar and took seconds out of boredom. The Ranger Lady picked at the nouvelle-whatever and fidgeted in her chair.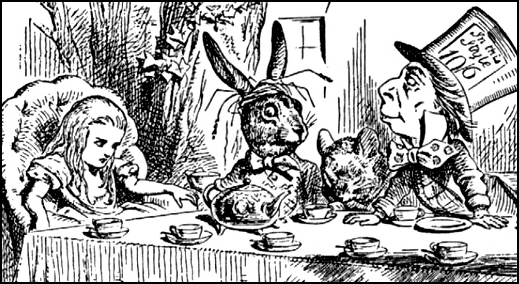 Then I remembered something. Excusing myself from the table, I mounted the stairs and knocked at my nephew's door.
"Hey."
"I hear you got a guitar for Christmas."
"That's right. Want to see it?"
"Well, okay," I said.
He opened the case and there it was: a Fender Stratocaster.
"You want to try it?" he asked politely.
"Sure," I said, and tried to sound nonchalant. I couldn't believe the kid had a Strat- the sort of guitar I would have died for at his age.
The sort of guitar that Hendrix and Clapton played, and Beck, and Stevie Ray...
And Richard Thompson! The chords came to my fingers and I began to bellow.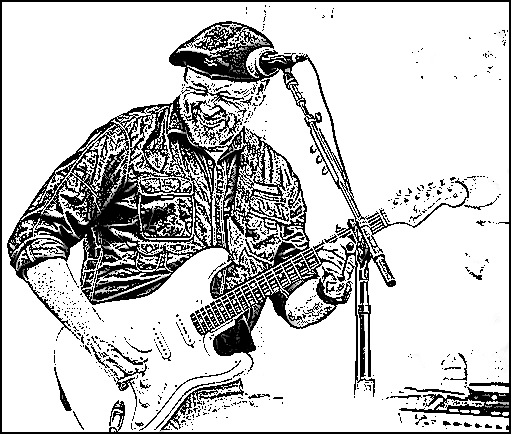 The storm and the wind cut through to my skin,
But she cut through to my blood!
Heh. That wouldn't mean anything to anybody except me and the Ranger Lady. Red-haired girls on motorcycles were still a few years away. But this was going to be more fun than I thought.
"Maybe I could show you a couple of things?" I asked The Nephew.
"Sure!" he exclaimed.
I love that kind of audience.
The amp was small and Eleven hadn't been discovered yet, so I just turned the knob 'til it didn't turn anymore.
"Get ready to kick some ass, son," I said, just loud enough. The Nephew thought I was talking to him and he grinned.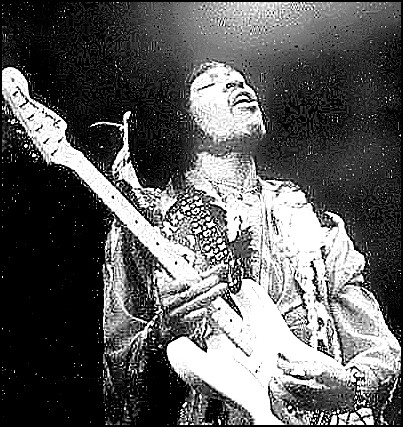 Domp-DIMP domp-DIMP
Da-da-DEE-da, da-da-da-da
Da-da-DEE-da, da-da-da-da
Purple haze all in my brain...
By the time I got to "Scuse me, while I kiss the sky," the Ranger Lady was at the door.
"It's coming through the walls!"
"That's what I'd hoped."
"They're having trouble keeping up the conversation."
"I hadn't realized there was one taking place."
She looked at me and I looked at her. "Good point," she said, and we nodded at each other before she headed back down the stairs.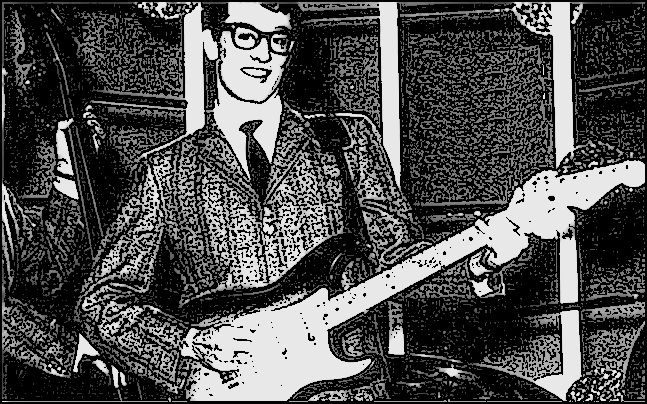 Now for some Buddy Holly, I decided. He played a Strat, too.
I'm a-gonna tell ya how it's gonna be...
Sweating and strumming in my sports jacket, I felt like I was auditioning for the Crickets.
When I finished that, I escalated the confrontation- I gave them as much "Stairway To Heaven" as I could stand myself.
If there's a bustle in your hedgerow,
Don't be alarmed now...

Nothing to follow that but "Pinball Wizard," complete with leaps and windmills- though I promised The Nephew there would be no smashing at the end.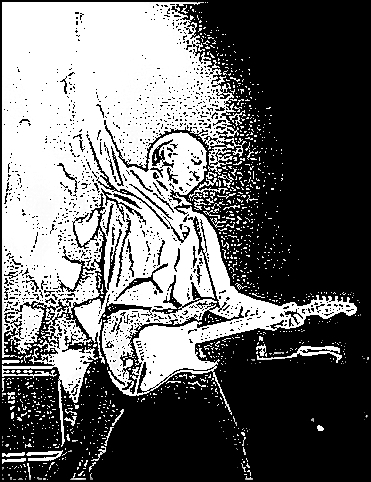 The Nephew and I were having a ball, so I played a couple more tunes just because. But then, the moment arrived for The Riff With The Message. Anyone who was even half-conscious in the Sixties will remember what the Animals wanted most:
BOM-bidda-bidda-bidda-bidda
BOM-bidda-bidda-bidda-bidda
BOM-bidda-bidda-bidda-bidda
BOM-bidda-bidda-bidda-bidda

In this dirty old part of the city.
Where the sun refuses to shine...
Before I got to "We gotta get out of this place!" the Ranger Lady was back.
"All right, they got the message," she said, "Come on down and we'll go."
No one said a word at the table. I scarfed something made from phyllo as the Ranger Lady said something about the roads.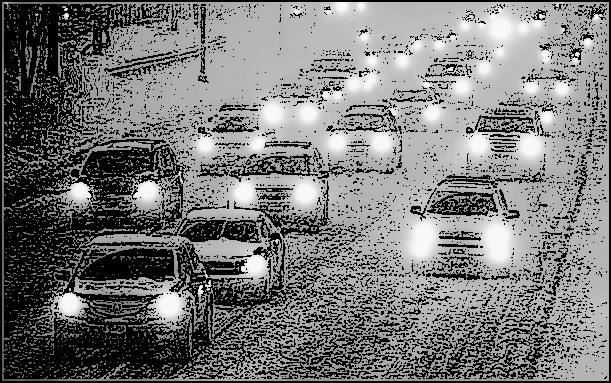 The sixty-mile trip to my parents' place took three hours. I ditched the tie the moment I got behind the wheel, and the Ranger Lady traded her pumps for warm boots. She considered the idea of some further wardrobe liberation, but decided that gymnastics were out of the question in an '85 Escort. Nonetheless she managed to curl up and fall asleep along about Yonkers.
A light layer of snow now covered the ice that covered the other snow, but all I felt was joy as we skidded and slid our way through the Westchester hills over the Throg's Neck Bridge and onto the Long Island Expressway.
And as I drove, I sang a little tune.
We gotta get out of this place,
If it's the last thing we ever do!.
We gotta get out of this place,
Girl there's a better life,
For me and you.
Domp domm, domp domm
Domp domm, domp DOMMMMM!
*****
Note: Every guitar shown is a Fender Stratocaster. First produced in 1954, it still sets a standard by which other instruments are measured. I finally bought a used one in my mid-forties. (It took me years to find out it's a Jeff Beck model-- thanks, Bruce.)