Nelson Saves The Baby
Newfoundland dogs are good to save children from drowning, but you must have a pond of water handy and a child, or else there will be no profit in boarding a Newfoundland.
-Josh Billings (American humorist, 1818-1885)
Oh, no! The baby fell into the boat basin! Whatever shall we do?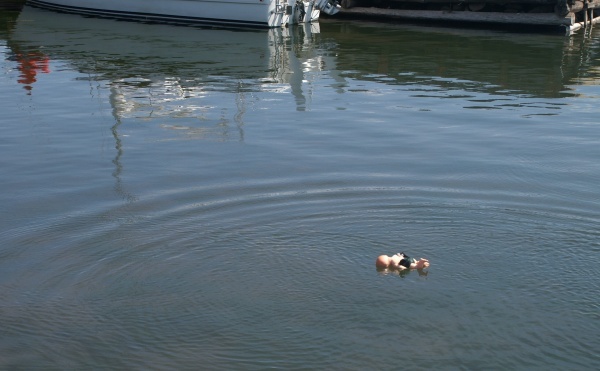 Nelson doesn't waste a second: "This is a job for a Newfoundland dog!"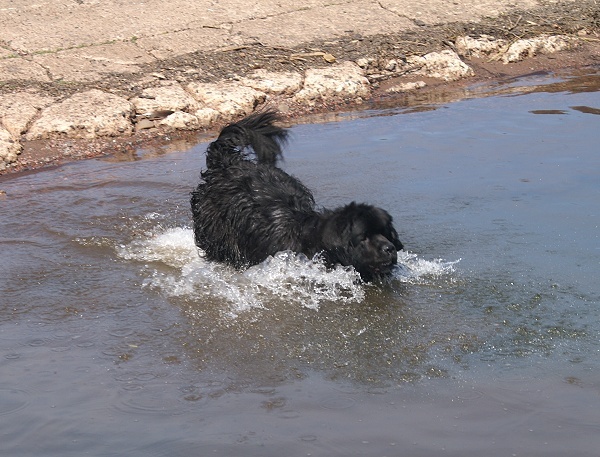 "Don't panic, everyone- I'll save her!"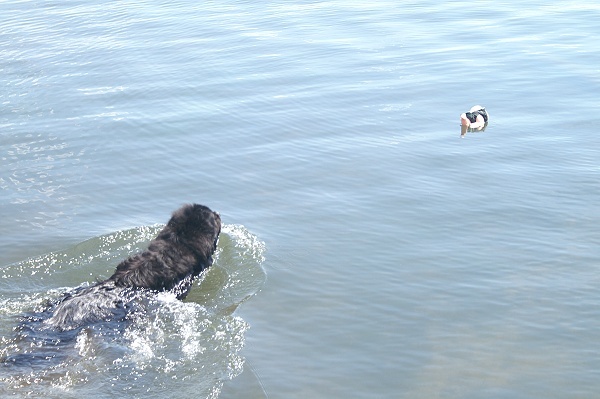 "I've got her- meet me at the boat ramp with blankets!"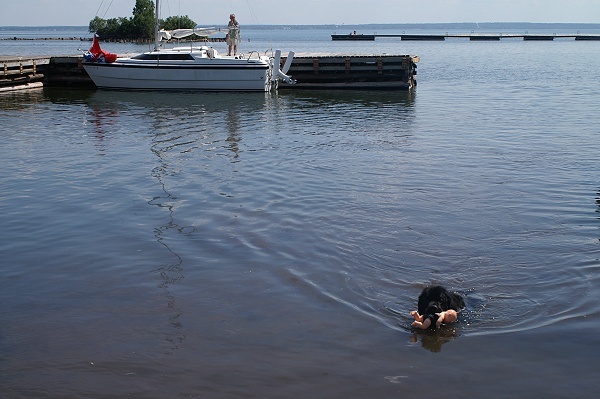 Keeping her head above water is hard work.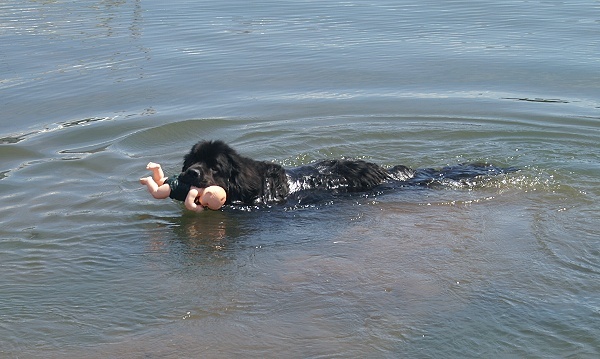 "No need to thank me, ma'am. I'm just doing my job."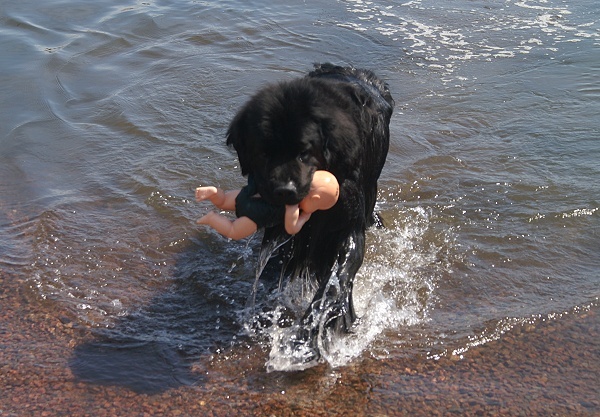 (Do we need to reassure anyone that it's a doll?)