Stalking the Wild Tourist in Deepest Siberia
Part Two
In the weeks before last summer's aborted coup, I visited Lake Baikal with a group of North American park professionals and conservationists. Our purpose was to provide advice on park management to our Siberian counterparts. Excursions by boat and helicopter gave us ample opportunity to appreciate the variety of park territory; we visited tourist developments, logging camps, fishing villages, and settlements of the indigenous Buryat people.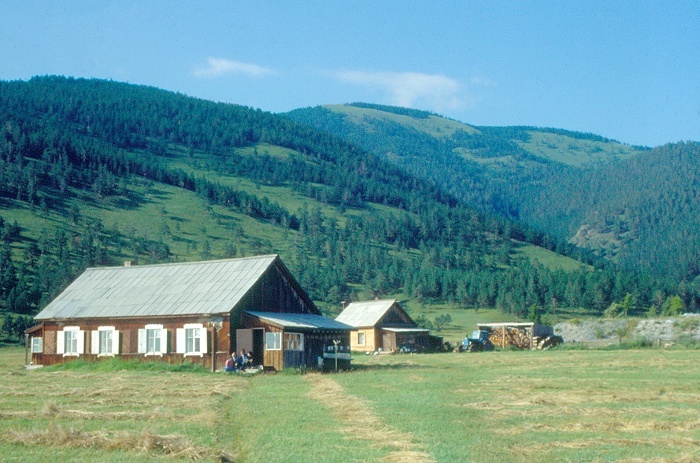 We went at the invitation of Pyotr Abramyonok, the Director of Pribaikalsky National Park. Mr. Abramyonok, formerly head of a large state factory, proved a dedicated, charismatic defender of his park, unafraid to criticize the policies of the Ministry of Forestry, the timber-producing agency nominally in charge of the national park. He was also a generous and convivial host: after wearying Aeroflot flights and confrontations with Intourist hotel plumbing, the plentiful, rustic hospitality of park lodges and cabins seemed like earthly paradise. Our days were filled with exploration and discussion; our nights with vodka toasts, camaraderie in the banya-- the Russian steam bath-- and song. One evening, we sat around trestle tables in a remote hunting lodge and traded folk songs: Streets of Laredo for Moscow Nights. Suddenly, Mr. Abramyonok rose, tapped his glass for attention, then delivered a mock-stern pronouncement: "Forty-two percent of the Russian citizens at this table are not singing. Comrades, we have not met our quota!"
Ordinary Russians have little access to such idyllic spots. Some content themselves with a stay at Peshchanya Bay, where a rundown cabin colony sits between towering rock monoliths on a magnificent sandy beach. During our visit, a diesel generator smoked and roared by the dock; Radio Moscow blared from loudspeakers; latrines overflowed to drain, eventually, into the lake. A naturalist with the manner of a Catskills tummler gave a lip-service lecture on the wildlife of Lake Baikal. Some guests joined a guided hike, others-- derided as mattressniks-- remained behind to work on their tans. Park authorities would love to close the place down, but like so many things, it's not within their power: the camp belongs to a trade union, and law gives the park little authority over its operation.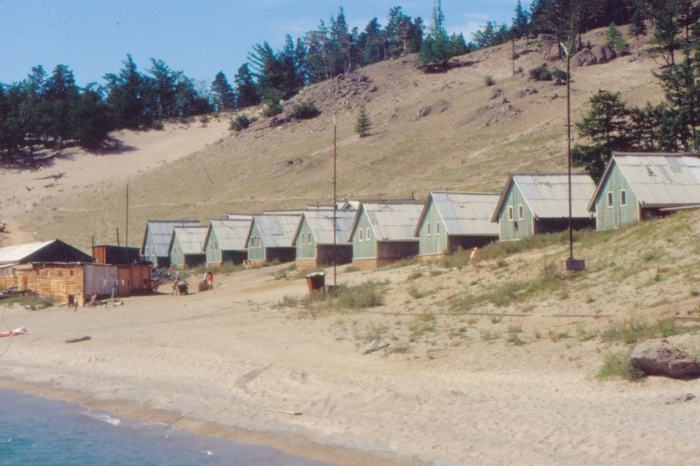 Many local residents think park managers have too much authority, however, and view the agency with a suspicion reminiscent of conflicts between American parks and their neighbors. One afternoon we took a bone-jarring bus ride over the worst road I have travelled in a career of jeep trails. At ordeal's end, we reached Onguryon, a village on the preserve's northern boundary. Here we sat in a low-ceilinged room as Buryat farmers and a Russian trapper voiced their protests to the first Americans they'd seen:
"Our ancestors were the ones who preserved this area- why shouldn't we have the use of it?"

"Why do we need permission to cut trees from someone far away in Irkutsk?"

"The government is milking us- we don't have control over the resources in our own area."
Our interpreter, an off-duty young English professor from one of Irkutsk's universities, translated grievances and arguments for two hours without respite, her busily kneading fingers the only sign of strain. When it was over, she murmured, "I'm so fortunate to live in Irkutsk. These people have so little."
Her comment hit home. As everywhere in the former Soviet Union, the economic future along Baikal's shore seems discouraging. Restrictions on lumbering have curtailed an important industry; huge cranes stand silent in empty lumber yards where faded posters proclaim, "The plans of the party are the plans of the people." Many hope that tourism will provide a new source of income, but prospects for success are uncertain. When one member of our group tried to explain the concept of a bed-and-breakfast, a collective-farm official dismissed the idea: "We don't have food or beds enough for our families. How can we invite tourists to stay with us?" I found it difficult to fault his reasoning.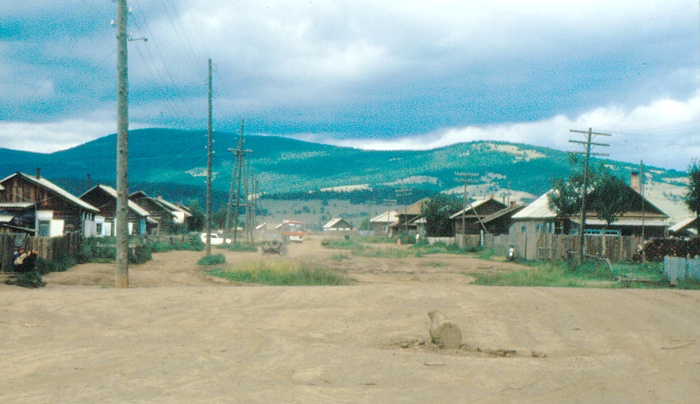 Some entrepreneurs have seized the opportunities presented by economic reform and organized private tour companies. These firms are essentially unregulated and vary widely in environmental awareness. One promoter of off-road vehicle excursions gave a slide presentation that depicted his method of dealing with impassable roads: his guides simply took out chain saws and cut new paths through the park forests. Once again, Director Abramyonok shook his head and explained: the law gave him no power to ban this company from the park. Maybe one day, he said, a ranger will catch a guide in the act of felling a tree; then he will be fined.
Perhaps the best way to encounter Baikal, though, is to become a "wild tourist: yourself: to encounter the lake on one's own, or in the company of a few kindred souls. "Wildness is a necessity," wrote John Muir, whose thoughts shaped the philosophy of our national parks. He would undoubtedly agree with the Siberian author Valentin Rasputin who said, "At Baikal... you feel as if you have come in touch with eternity and perfection, as if you have felt close-by the breath of an omniscient presence and have absorbed a minute part of the magic secret of all existence."